Date / time: October 10th, 2020 (Sat.), 21:00-22:00 (Japanese standard time)
Venue: Online (It will be livestreamed on Youtube and Yoshimi's Facebook page)
Ticket fee: free (donation with PayPal and through bank accounts will be highly appreciated)
Caution: You may want to prepare some snacks witha cup of tea / coffee, because you may feel extremely hungry after listening!!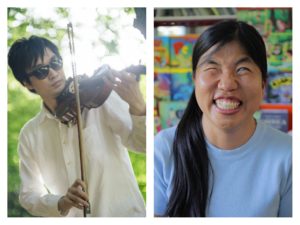 Hello, it's Yoshimi here.
i hope you are doing well in this interesting time.
As you may know, I have organised several online events for Japanese-speaking audience with my friends here in Japan, and this time we will do the English version of it.
My friend Takaaki will play violin,
and I will read some short stories in Braille for you.
To mark our first-ever English event, I've picked my lifelong favourite topic as the theme: FOOD!!
If you know me in any way, you know that I love eating as much as reading!
So I've decided to serve you a three-course dinner, comprised of some stories and music.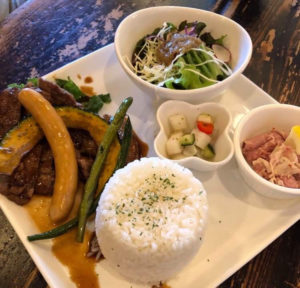 There will be:
◦ An appetiser
◦ A main course, AND of course,
◦ a dessert!
But the detailed menu will be kept as a surprise on that day.
? About Mr. Takaaki Shirai
Takaaki is a professional violinist, who happens to be blind, and also happens to be my classmate from high school!
Here, you can listen to "A whole New World," covered by Takaaki.
? About Bookworm Foundation
I set up Bookworm Foundation (formerly known as Always Reading Caravan) back in 2010.
We have three main projects:
1. Library with mobile library activities located in Phrao, Chiang Mai in northern Thailand.
Here is a video, capturing one of our mobile library activities at a local temple.
2. Early childhood literacy centres for hill tribe children near Phrao.
Take a look at atmosphere of both Sunshine Kids Center and Little Smiles Center.
3. Noon Noon Books (production of universal design picture books for children with and without disabilities)
Check out our introduction to Noon Noon Books to see what it is about.
Please feel free to visit our website here.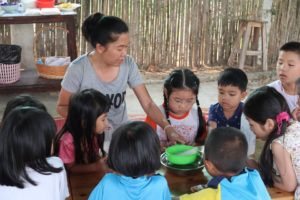 ? Call for Support
Thanks to the strong team in Phrao, Bookworm has been able to continue working throughout lockdown period in Thailand.
But most work related to fundraising had to be stopped because we have been heavily depending on personal fundraising where I would go and meet potential donors in person.
To keep Bookworm up and running, we really need your support now.
Every Yen, Euros, and dollars count.
During the event, you will be able to chip in using "online busking" function.
But if you rather want to concentrate on "the dinner," you can always donate through PayPal before and after the event.
Or, you could also transfer your donation to our bank accounts in Thailand and Japan.
? PayPal
アークどこでも本読み隊
(This is name of our organisation in japanese)
E-mail: yoshimi.in.kochi@gmail.com
? Bank account in Thailand
Bank name: Kasikorn Bank
Branch: Central Festival
Account No: Savings Account 043-8-15111-7
Account Holder: Bookworm Foundation
SWIFT CODE: KASITHBK
Address: 99,99/1-2 Central Floor 3, Road Superhighway Chiangmai-Lumpang, T. Faham, Muang, Chiangmai 50000 Thailand
Tel: +66 53-807-605
? Bank account in Japan
Bank name: Mizuho Bank
Branch: Takadanobaba
Account No: Savings Account 1954538
Account Holder: あーくどこでも本読み隊
? Bank account in England (Account of Ms. Moeno Kiuchi, one of the performers)
Bank name: HSBC
Sort code: 40-10-00
Account number: 45053196
Account holder: M KIUCHI
? Bank account in Germany (account of Mr. Peter Beck, one of Bookworm supporters)
Bank name: Spardabank Baden-Württemberg
IBAN: DE24600908000000146357
BIC: GENODEF1S02
Account holder: Peter Beck
? Contact us!
Please feel free to get in touch with me!
E-mail: yoshimi.horiuchi@gmail.com
WhatsApp / Facetime: +66 83 542 7283
Twitter: YoshimiARC
Line ID: YoshimiARC
Please come and join us on October 10th! I assure you that your heart and mind will be filled with yummy imaginations,!