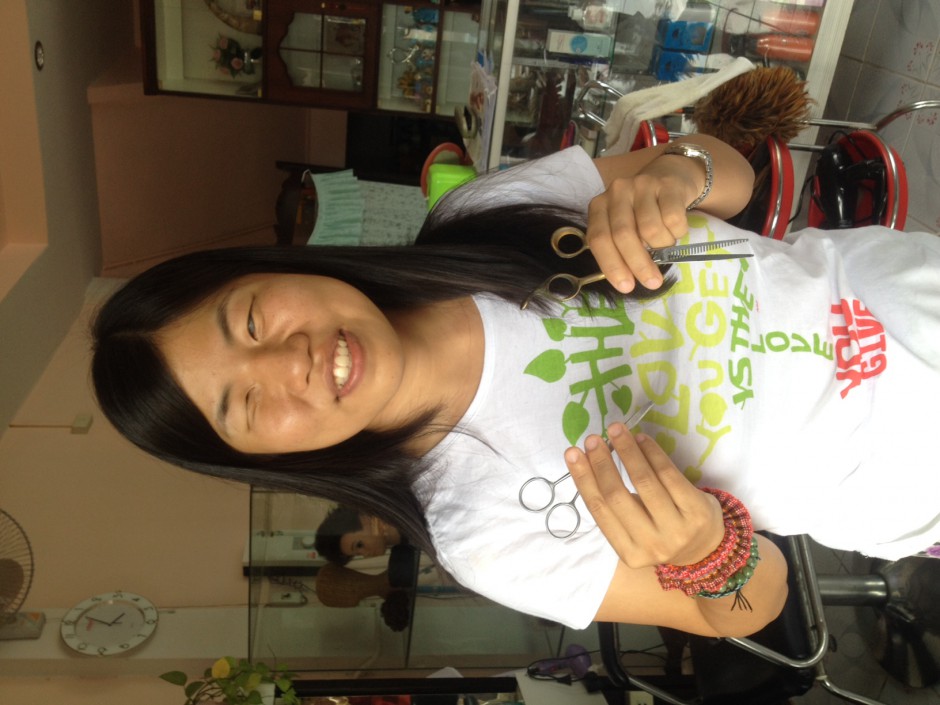 For 32 years, I have no idea how many times I have my hair cut, but this very day, I have got a chance to touch their scissors for the first time in life!
You see, for blind kids (and grownup kids like me), if we don't have a chance just to touch, we have no idea how anything look like.
I have always imagined that they must be much bigger scissors.
It may be something so trivial for you who can see, but it's very important memory for me now.
You cannot imagine how many things around our life I have no idea how their shapes are, like doctor's instruments, things that are used in professional kitchen, etc. etc., just because we don't have a chance to feel them with our 2 little hands tongue emoticon
If you know any blind kids, let them feel everything around them! It's easier to do when they are small–a bit awkward to ask when we are grown up, hahaha.